Online Master of Education with School Counseling Specialization
Online Master of Education with School Counseling Specialization
Online Master of Education with School Counseling Specialization
Online Master of Education with School Counseling Specialization
The master of education in human development counseling with a specialization in school counseling is developed by faculty within the Department of Human and Organizational Development of Vanderbilt Peabody College of education and human development. The curriculum provides a rigorous and humanistic training model that prepares students to become effective K-12 school counselors. Students will be able to translate theoretical knowledge and extensive research into successful counseling programs that help children thrive and succeed.
The program prepares students for licensure in public and private schools.
Why Earn an Online Master of Education with School Counseling Specialization?
Master's programs in school counseling prepare students to have a significant impact on individuals, schools, families and communities. School counselors work directly with K-12 children to assess their overall well-being. They also consider social, emotional and environmental factors to create programs that support success in school and beyond. Counselors are uniquely positioned to have a lasting and positive effect on children and their families.
Program Requirements
The online M.Ed. in human development counseling with a specialization in school counseling is a 48-credit-hour program and can be completed in three years.
Live classes are held weekly, Monday through Thursday, and are mandatory. Classes may begin as early as 4 p.m. CT.
Students must attend two on-campus immersions and are required to complete three internships. These internships will take place during school hours and require extensive training. Because of this, students will not be able to work at another job full time during regular weekday hours while completing their internships. Students are also not able to complete the internship at a school in which they are employed.
Online M.Ed. Curriculum
The online M.Ed. in human development counseling with a specialization in school counseling trains students to effectively meet the academic, social, psychological and emotional needs of children in K-12 environments.
Students in the M.Ed. with a school counseling specialization program will:
Develop a thorough and comprehensive knowledge base in the areas of social/behavioral sciences
Acquire counseling and helping skills, such as individual counseling, supervision, testing, consulting, group work, interviewing, diagnosis and assessment
Gain knowledge of the organization and administration of schools, as well as clarity regarding the role of professional counselors in K-12
Use research/evaluation tools relevant to the delivery of helping services in a community agency, school or corporate setting
Understand the wide scope of diverse populations that will be encountered in work settings

Additionally, students focus on the following key areas of study in order to meet program objectives and develop critical skills:
Social and Cultural Diversity
Students develop counseling skills using theories of multicultural counseling, self-awareness, advocacy and conflict resolution.
Human Growth
Students gain an understanding of human needs at all developmental stages, learning theory and how to facilitate wellness.
Helping Relationship
Students learn about counseling in a multicultural society, crisis intervention strategies, and counselor characteristics and skills influencing the helping process.
Research and Assessment
Students focus on research/evaluation tools relevant to the delivery of helping services in either a community agency, school or corporate setting.
Career Development
Students explore the complexities of organization and administration in schools and within the counseling profession.
Ethical Practice
Students build good judgment and decision-making practices related to advocacy, social justice, ethical concerns and legal considerations in professional counseling.
Program Components
The online M.Ed. brings together online learning and in-person experiences to offer students a program that is robust and challenging.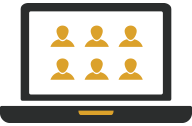 Weekly Online Classes
Live, online classes led by Peabody College faculty engage students in group discussions, question-and-answer sessions and guided learning. Each class session explores topics covered in students' online course work, such as professional orientation, counseling theories, conflict resolution and vocational guidance. See course descriptions here.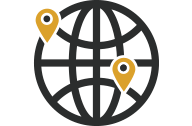 Two On-Campus Immersions
Students are required to attend two on-campus immersions in Nashville, Tennessee, that bring together online M.Ed. students and their professors. Through collaborative projects, students demonstrate mastery of subject matter while developing their personal models of counseling.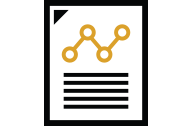 Field Experiences
Internships are an essential component of a school counseling student's program of study. For that reason, Peabody Online students complete three internships, which allow them to work directly with students at various stages of development in diverse school settings. Over the course of these experiences, students apply theory to real-world counseling and are positioned to begin their careers with an extensive record of practice. Learn more about the fieldwork experiences.
Get Started
The Peabody College M.Ed. program is focused on helping school counselors become strong advocates and guides for K-12 children. If you're ready to get started, contact an admissions counselor at +1-855-338-4540 or request information.