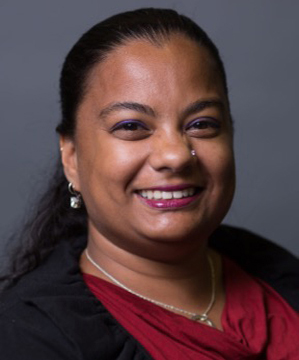 Anjali Forber-Pratt, Ph.D.
M.Ed. Program
Assistant Professor
Assistant Professor, Department of Human and Organizational Development
Dr. Forber-Pratt is an assistant professor in the Department of Human and Organizational Development. Her teaching has included core courses for students in the HDC master's degree program, such as Counseling Diverse Populations, as well as courses specifically for future school counselors, like Appraisal and Assessment. Dr. Forber-Pratt is a member of Vanderbilt's Kennedy Center for Research on Human Development, is chair of the CRA Recruitment Committee and is co-chair of the HOD Minority Student Committee.
Her research agenda adopts a social-ecological framework and looks at issues surrounding disability identity development, perceptions of inclusion and disability, and victimization experiences in schools. To learn more about Dr. Forber-Pratt's research interests and projects, please visit her research website.
The Foundation for Global Sports Development recognized Dr. Forber-Pratt with an Athletes in Excellence Award in 2017 for selflessly giving back to the community through mentorship and outreach activities. Dr. Forber-Pratt has appeared on several television programs and radio shows, including NPR, The Stream and Sesame Street, and has been quoted in the national print press, including in The Boston Globe, The New York Times, Huffington Post, USA Today and Runner's World. She was honored by the White House as a Champion of Change in 2013 and had an opportunity to participate in a roundtable discussion with President Obama about disability policy issues.
View Anjali Forber-Pratt's Full Profile