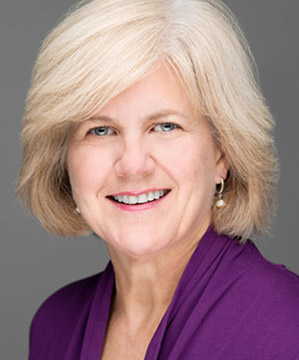 Gina Frieden, Ph.D.
M.Ed. Program
Assistant Professor of the Practice
Assistant Professor of the Practice, Department of Human and Organizational Development
Dr. Gina Frieden's research interests include adult development, counselor training, and grief and loss. She is specifically interested in how psychological development in adulthood may lead to opportunities for engaging complex demands in learning. Recent conference presentations and workshops have focused on applying developmental principles in clinical practice and classroom instruction.
Additionally, she is working with community partners to develop behavioral health training sites that offer interprofessional collaboration with other health care professionals. She served as co-investigator of a grant evaluating the effects of a wellness program on anxiety, depression and spiritual well-being. Dr. Frieden is a licensed counseling psychologist with a specialty in loss and life transitions. She has also taught in the undergraduate program, including courses in applied human development and internship.
She chairs all HDC faculty meetings, accreditation visits and oversees assessment, program evaluation, and student admissions. She monitors curricular requirements, networks with alumni and community partners, chairs an advisory board of strategic partners, hires adjunct faculty, and allocates resources based on the yearly budget. She serves on the Departmental HOD Executive Committee.
At Vanderbilt, she currently serves as a member of the Mental Health Support Network Working Group and the Center for Student Wellbeing Advisory Board. Dr. Frieden also serves as president of the Tennessee Counselor Education and Supervision division of the Tennessee Counseling Association. The mission is to promote counselor education and supervision in the state. She has also served on journal editorial boards and held leadership positions with counseling-related professional organizations, associations and committees. Dr. Frieden is working with TACES and the state licensure board to add continuing education offerings for supervisors and to increase the number of qualified supervisors in the state. She serves as a volunteer for the Nashville Adult Literacy Council.
View Gina Frieden's Full Profile