Online Doctor of Education in Leadership and Learning in Organizations
Online Doctor of Education in Leadership and Learning in Organizations
Online Doctor of Education in Leadership and Learning in Organizations
The doctor of education (Ed.D.) in leadership and learning in organizations is developed by faculty within Vanderbilt Peabody College of education and human development. The program is designed for mid-career professionals who hold at least three years of leadership experience and are inspired to drive positive systemic change. Bridging the divide between theory and practice, the program equips students with the deep understanding and contextual experience needed to lead organizational change across industries.
Why Earn an Online Ed.D. in Leadership and Learning in Organizations?
Across industries, effective leaders provide the support and direction necessary to foster development, leverage resources, create solutions and resolve complex systemic challenges. The Ed.D. in leadership and learning in organizations from Peabody College develops results-oriented, forward-thinking professionals who can confidently drive systemic change.
Our students will strengthen their communication, management, inquiry and assessment skills and immediately apply what they learn in the program to the real world. Through a comprehensive curriculum, students will learn to use data analytics tools to lead organizational growth while developing a unique perspective in learning and design.
Application Deadline
The final deadline for the January 2024 cohort is November 10, 2023.
Program Requirements
The online Ed.D in leadership and learning in organizations is a 54-credit* program and can be completed in three to four years. Students in the program are required to attend all classes, complete a capstone project, and attend three on-campus convenings.
* The full program consists of 54 credit hours in addition to 30 transfer credit hours from an accepted master's degree program for a total of 84 credit hours.
Online Ed.D. Curriculum
The online Ed.D. in leadership and learning in organizations curriculum prepares students to identify, assess and resolve organizational challenges from a learning and design perspective. Students learn how to improve operations in the workplace while focusing on three key competency areas:
Leadership and Organizational Development
Data and Analytics
Learning and Design
Through the 54-credit hour curriculum, students develop leadership skills and an in-depth understanding in the following areas:
Organizational change and systemic improvement
Different methods of inquiry and analysis
Issues of practice from a variety of perspectives
Impact of systems and practice on learning
Methods to organizational challenges
Context-specific individual and organizational learning
Organizational improvement, practice and processes
Data analytics skills
Program Components
The online Ed.D. brings together online learning and in-person experiences to offer students a program that is robust and challenging.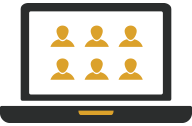 Weekly online classes
Live, online classes led by Peabody College faculty serve as the starting point for engaging group discussions, question-and-answer sessions, and guided learning. The classes take place on our online platform via webcam, allowing students to interact face-to-face no matter where they are. Class attendance is required for all students.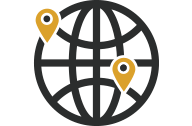 On-campus convenings
The on-campus convenings bring online Ed.D. students together with their peers and professors to Vanderbilt University's campus in Nashville, Tennessee. Through collaborative projects and creative problem-solving, students demonstrate mastery of subject matter and leadership skills.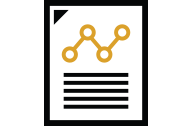 Capstone
Using their knowledge and existing data, students identify an organizational issue or problem of practice, test a solution and make recommendations for long-term improvement. Students present their projects in front of a faculty panel for assessment.
Get Started
If you're ready to get started, contact an admissions counselor at +1-855-338-4540 or request information.
Peabody College also offers an on-campus Ed.D. Visit Peabody's website to learn more.