Peabody Online Student Experience: Built for Inquisitive Scholars Everywhere
Vanderbilt Peabody College of education and human development was founded in 1785 with the mission of enhancing the human condition. Since 2017, Peabody Online has carried this mission forward by empowering inquisitive professionals around the country to positively impact their communities.
As full members of the Peabody community, online students access a superior educational experience built for remote learners. This experience is designed to equip students with the resources, support, relationships, and advanced knowledge needed to become leaders in their fields.
Personalized Learning – Delivered Online
Our online program is a product of in-depth research into how students and faculty can most effectively learn and instruct outside of traditional classrooms. As a result, we've built an experience that blends face-to-face, live classes with interactive course work, in-person learning, and a distinct sense of community.
Our intuitive online platform allows students to access live classes, assignments, grades, feedback, and contacts in one click.
Interactive course work is designed and delivered by Peabody faculty. The online platform includes features that make learning efficient and effective, including searchable video transcripts, adjustable video speeds, and dark mode for nighttime studying.
Access to community for Peabody Online students is twofold: they are a part of the larger Peabody community and a distinct online student community. Because we believe effective learning doesn't happen in a bubble — but within the social exchange of ideas — the program is built to foster meaningful relationships. Classes encourage discussion, and students frequently collaborate in small-group breakout rooms.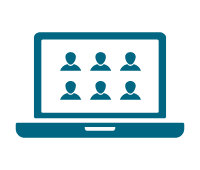 Course work accessible 24/7 via mobile or desktop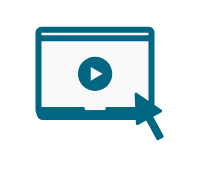 Recorded lectures, case studies, and collaborative projects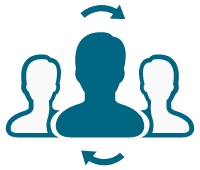 Weekly class discussions on relevant topics in your field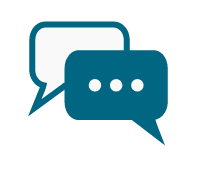 Social tools to facilitate peer-to-peer and peer-to-faculty relationships
Real-World Applications
At Peabody, we believe that active and experiential learning is critical to students' development. Our online program includes real-world experiences that are designed to drive career success.
On-Campus Immersions and Convenings
All students will have the opportunity to meet with peers and Peabody faculty on the Vanderbilt University campus in Nashville, Tennessee. To date, Ed.D. students have met for three on-campus convenings.
The on-campus immersion and convening schedule is continuously being assessed due to COVID-19 and will be adjusted as needed.
Capstone Project
Ed.D. students will complete an intensive capstone project in their final year of study. Students will apply the analytical skills and knowledge they have developed in the program to organizational challenges and problems of practice. This experience will provide them with new knowledge that can be implemented directly in their careers.
Student Success and Career Services
Peabody Online students receive guidance from our student success team throughout the program. With these dedicated academic and career services, students have the support needed to achieve their long-term goals.
Our support teams will help students
understand admissions requirements,
determine and meet academic goals,
navigate the online classroom and platform technology,
strategize for career success.