Ed.D. vs. Ph.D.
For many lifelong learners, the decision to pursue a doctoral degree is a major step. But there are several questions to answer first: Is an Ed.D. the same as a Ph.D.? Which type of doctoral program is right for your career goals?
Below, we take a closer look at these degree options: the doctor of education (Ed.D.) and the doctor of philosophy (Ph.D.) in education.
What Is a Doctor of Education (Ed.D.)?
An Ed.D. is a doctoral degree designed for professionals who are eager to solve organizational challenges and lead meaningful change. The Ed.D. is a good fit for those interested in a career in educational leadership, but it can also be applied broadly across many industries and sectors.
Career options with an Ed.D. may include:
University or college president
Superintendent
Dean
Principal
Development manager
Curriculum developer
Policy director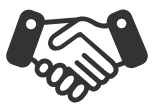 Postsecondary education administrator
$97,500 Median Annual Salary1
What Is a Ph.D. in Education?
A Ph.D. in education is a doctorate in philosophy and is ideal for those interested in pursuing a career in research and advancing knowledge in an educational context.
Career options with a Ph.D. in education may include:
Postsecondary professor
Research scholar
Education director
Policy researcher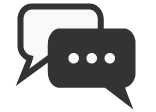 Postsecondary professor
$80,790 Median Annual Salary2
The Difference Between an Ed.D. and a Ph.D.
When choosing between a Ph.D. and Ed.D., it's important to consider what you want your future career to look like. A Ph.D. in education generally prepares you for a career in education research and teaching. An Ed.D. is designed to build your leadership capacity through research and practical applications of those research theories — in the education field and beyond.
Another difference to consider when weighing a Ph.D. vs. Ed.D. is the time commitment. A Ph.D. in education delves more deeply into a specific area of research, and can often take four to six years to complete. An Ed.D. can be completed in three years. Ed.D. students often work full time while pursuing their degree.
Ed.D. in Leadership and Learning in Organizations
The online Ed.D. in leadership and learning in organizations from Vanderbilt Peabody College of education and human development prepares mid-career professionals to become leaders who positively influence systemic change. Designed to help students strengthen their communication, management, and assessment skills, the 54-credit online program can be completed in three to four years.
Learn more about the online doctor or education (Ed.D.) in leadership and learning in organizations, including start dates and admissions requirements.
1 U.S. Department of Labor, Bureau of Labor Statistics (April 9, 2021). Occupational Outlook Handbook: Postsecondary Education Administrators. Retrieved May 6, 2021.arrow_upwardReturn to footnote reference
2 U.S. Department of Labor, Bureau of Labor Statistics (April 9, 2021). Occupational Outlook Handbook: Postsecondary Teacher. Retrieved May 6, 2021.arrow_upwardReturn to footnote reference